Like us on Facebook!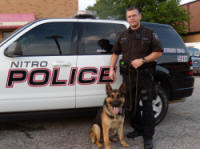 Eric & Cadet
Angie,
Hey I just wanted to send you some pictures of Vektor. It is hard to believe that he is 15 months old now. I have nothing but very good things to say about him. He is such a good boy an very well trained now. He has become very protective of his family. I want to thank you for giving me one of the best pets that I could ever want. Attached are some pictures of him. The ones in the sun are him at a year. The black and white was taken this month.

Thank you so much
Chuck
Just want to tell you how much we love our boy Dax. He is very loving and energetic. He has grown quite a bit. Our cat is starting to come around.
He is apart of our family now and everybody that sees him tell us how beautiful he is.
Thanks again
John and Sally Oliverio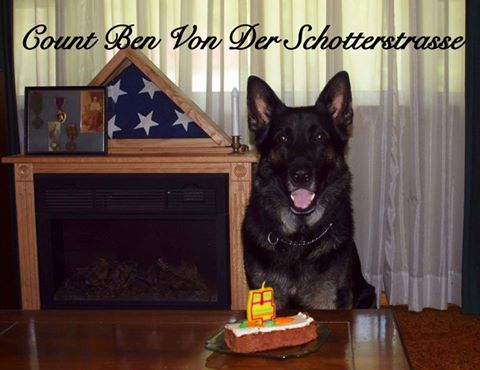 I can't imagine life with out him...he is so much fun, and really smart. He almost has us trained....haha...Potty training is going well...but I keep a close eye on him when he is out. He will give me a look...when he needs to go outside. he is growing. and happy. How long can I expect this puppy chewing to last ?...I am off this morning to find him some new things to chew on...Had his vet visit last week...vet loved him....and well...he kinda likes the vet. Thank you Angie, and Yara, for making my heart happy. Annie




Axel Von Der Schotterstrasse
Police K-9 @ St. Albans WV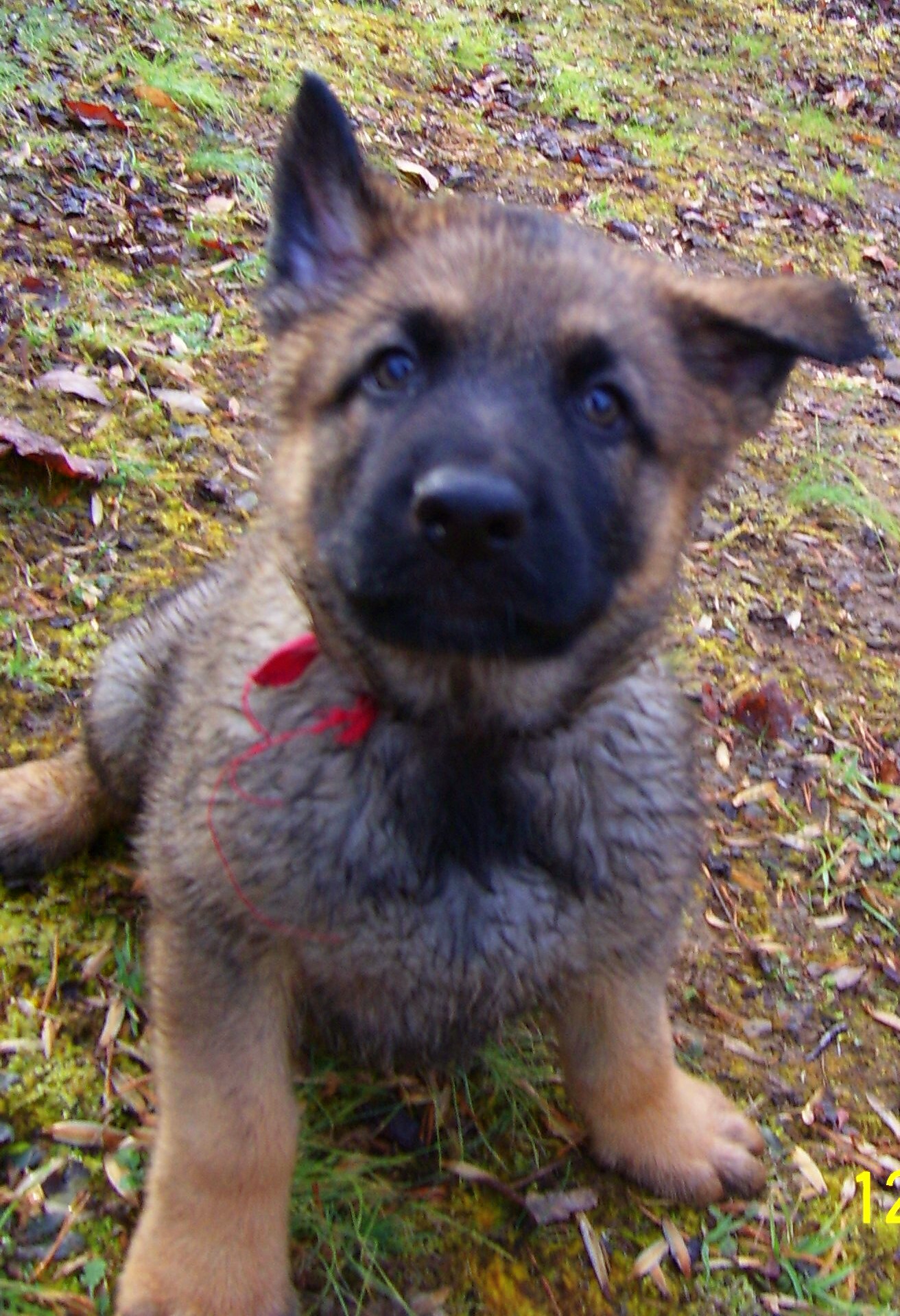 My new daddy is a Federal Police Officer & works for,
The Pentagon Force Protection Agency in Washington DC!!
One of our boys we are proud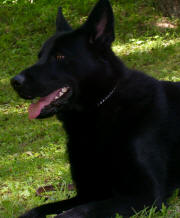 "Rommel Von Der Schotterstrasse" RN,RA,RE,CD,TDI, CGC
Rommel is now living in In. with his new human, canine & feline family. Congratulations Marcy & Rommel on all your accomplishments!
Rommel & Marcy are also venturing into the Tracking world, I know you'll both do great!
(Rommel is Yaras' brother)
Bruno Von Der Schotterstrasse @ 6 Months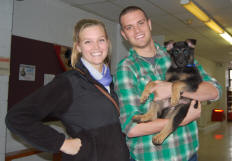 Euro Von Der Schotterstrasse
Eve Von Der Schotterstrasse

We appreciate your interest in our dogs. We have been involved with Rottweilers and German Shepherds for a combined 42+ years. With our business we train Police K-9's, pet obedience, etc... and also occasionally train our personal dogs in the sport of , Schutzhund, AKC (obedience) and show in German Style Conformation. Von der Schotterstrasse is not a commercial breeding kennel, puppy mill, nor are we backyard breeders. Our livelihood is not made from breeding, we might have one or two quality litters a year or less. Jason makes an excellent income from his career, in addition Jason and I also own Precision K-9 Services.
We are selective of the dogs we breed for our breeding program and our puppies will be born and raised by us on our property.

We test our puppies with our own methods in addition to using the Volhard PAT Test and Hastings Puppy Puzzle, also we use another breeder to evaluate getting a unbiased opinion on the litter.

Our many many years of experience with training police dogs, schutzhund, pet obedience, puppy testing for ourselves and others, etc...have allowed us to see improperly bred (i.e. temperament/weak nerves, structure i.e. dysplasia, bad bites etc...)dogs. Some of these dogs came from breeders that have been breeding for many years, and continue breeding the same dogs when these traits exist, or are produced...quantity not quality is their business practice.
Why German Shepherds & Rottweilers? Jason Cooper's 1st breed of choice is the German Shepherd. And with Police Dogs the GSD is also the first breed of choice for most. Angie Cooper's 1st Love, and Heart & Soul is the Rottweiler. We love both breeds. At the present we are only breeding GSD's but will breed Rottweilers in the future.
It is our goal at von der Schotterstrasse Zwinger to breed for working ability, temperament, health, intelligence, and conformation correct. Perfect for working or loving pet homes. We'll breed the dogs bringing you the genetics for work or pet, but you must mold the dog properly for your needs.
WE DO NOT MIX AMERICAN LINES WITH OUR PROGRAM!
WE BREED DOGS FOR OURSELVES FOR OUR OWN BREEDING PROGRAM WE ARE NOT A BIG COMMERCIAL BREEDER WE DO NOT FEEL WE
HAVE TO
TITLE OUR DOGS TO PRODUCE POLICE DOGS OR GOOD FAMILY COMPANIONS.
Some people will go so far as to lie about titles or say the breeding dog is an active working Police K-9, or is going for titles, just to sell dogs. Where is the proof? There are way to find out if your current or planned breeder is lying to you, make sure you get evidence to prove all claims. You should be getting what your paying for, not paying for
a lie.
Breeding titled dogs, both the male and the female, can help insure the buyer of the claims of good health, high intelligence & trainability, good temperament, etc... We do like to title our breeding bitches, (as/if time allows) in
Schutzhund
& sometimes
AKC
. Dog Sport to me is a hobby, and I started out in SchH., but I do not feel you HAVE TO title a dog to breed it. But if the kennel is claiming to be a working breeding kennel you should see titles on those dogs or they are Police Dogs and/or the kennel should produce videos, at the very least, of the breeding dogs doing actual work. Not use pictures of dogs in the pedigree doing work but actually work the dogs that are being bred. Not everyone is able to title a dog, for whatever reason, such as lack of a local club, or lack of a GOOD club, this does not mean that the dog is incapable of doing the work, or doesn't have the proper drives or temperament. But how would YOU the puppy buyer know this unless you are a seasoned active trainer and know what to look and test for?? thus the titles or videos. Titles do not make the dog. A sport like Schutzhund does create a great genetic pool. Dogs can have, good temperament, hunt/prey drive and be sound without a title. Some dogs produce working dogs and are not titled themselves, and some dogs produce better than themselves. Basically breeding is a crap shoot! With a good genetic background from both sire and dam and proper training your odds are better for getting what you want in a dog. Look at the genetics of the breeding dogs (Sire/Dam) & test the pup to see what you think it will be able to do, with proper training. you should also be worried about the health clearances, and temperament. (Read more about titles HERE.)

We do health clearances such as
OFA
Hips and Elbows. We like to breed to males with titles, (Breed Survey, SchH, etc...) & health clearances, and may occasionally breed to Certified Police K-9's. However, if the genetics of a particular male are of good quality, and will provide the breeding with a potentially good offspring, untitled males may be used.
At VDS special care is taken, when deciding what male to breed with what female, and also, with our puppies, to ensure the best start in life. Check out our
Puppy Information
page for more information on litter Care and Raising. If a mating does not produce what we expect we do not repeat that breeding or use that stud dog again. Some breeders will do repeat after repeat breeding this genetic bottlenecking is easy for the breeder and produces a quantity of puppies to sell, to make money.

People breed for various reasons, to produce AKC Champions, Pet Quality only, Police Dogs, etc... There will be Pet quality pups in every litter. Some puppies can have potential to be working and pet quality at the same time and go to a pet quality home, some puppies should go to working only homes. Find a breeder your comfortable with, dogs that have what your looking for, do some research, and be sure your ready before you purchase your pup.
Interested in a "Von Der Schotterstrasse" puppy?
Please fill out our puppy questionnaire to show your interest and to be kept informed of current or upcoming litters, and if you have decided to purchase a puppy also send the Deposit Contract to be put on the waiting list.
Click here for the
pre-purchase puppy questionnaire

Click here for the
Deposit Contract



"D" Litter Video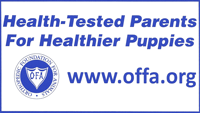 NEW
Piece of an E-Mail from a puppy buyer...
July 2014
Two years ago I purchased a puppy from you. It was "yellow girl" out of your "D" litter. Her name is now Leena and she is a fantastic dog. She is in great health (72lbs at last vet visit) and has had on and off leash training, in German. She listens great, even when excited. She has also developed into a fearless watch dog while still being a friendly family dog. Two short stories that show these traits. I have a neighbor that has had a fear of GSDs for over 30 years. She will now ask to pet and play with Leena, because of her calm and friendly demeanor around people she has met. A few months ago, while going out to pee before bed, she chased a 200 + pound black bear out of our yard. She saw it and took off before I had a chance to call her back. As soon as I called her she stopped and came back. The bear did not.
Thank you, Keith Bowers
Update: As they bought another puppy from us...
Jamie Bowers 3/3/2016
I just wanted to say thank you again for Gerro. He's really made this past year wonderful for us and our boys and his auntie Drama really has enjoyed his company.
____________________________________________________________________

An E-Mail we received:
We so enjoyed our visit with you and Jason. You two are AMAZING! As for Berlin...she simply took my breath away! I've never seen anything like that before. Simply awesome! I really love her "little girl"....just not sure I can handle a puppy, although I'm getting a lot of encouragement!
Whatever decision I make, I hope that we will be able to communicate from time to time, if you don't mind.
Thank you again for your hospitality. You have a wonderful "family"!
Patricia