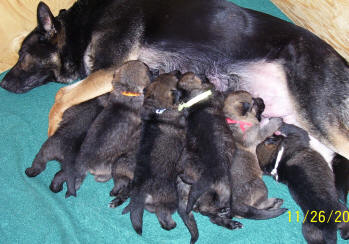 Yara & Puppies "A" litter
It all starts with the female! The female is the most important factor as she is the biggest influence on the litter.
Our puppies will be raised with strict attention to nutrition, regular exercise, and a variety of socialization. Socialization of puppies is imperative in establishing correct stable temperaments. Our puppies will receive Early Neurological Stimulation. And to be sure they get the most out of the critical periods, Neonatal period, Transition period and Socialization period, puppies will go to their new home at no earlier than 8 (eight) weeks of age. During those critical first 8 weeks they will receive imperative mother and litter influences.

Puppies are color coded at birth, & weights are recorded. The puppies are weighed daily, we start socialization immediately with smell, different odors are introduced to the litter, & when the ears open they are introduced to over 300 specific sounds and this lasts until they go to their new homes. They are also socialized to the television and radio. When the eyes are opened and they are seeing clearly we start socializing visually. Care is taken to ensure puppies health at all times but without compromising crucial socialization.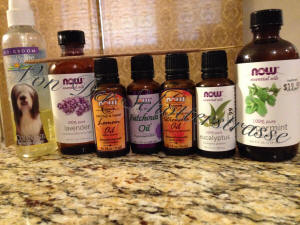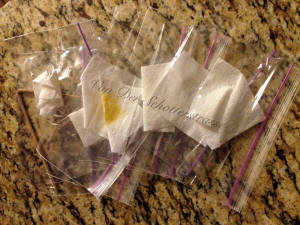 Different odors are introduced.
If needed we will tube or bottle feed to help a baby out or just help mom a little, if it's a big litter. A plus, the pups get extra daily handling.

All puppies will be microchiped, and have up to date health records with vaccination and deworming histories. We do NOT over vaccinate our puppies, and hope you will not either. This will be discussed more, during puppy pick up. Temperament testing and puppy evaluations are done (in conjunction with observing the puppies from birth on) so that pet and working puppies go to appropriate homes. We have built a whelping house for mother and puppies, it is temperature regulated.
Cleanliness is a must when rearing a litter of puppies! We clean with a cleaner/water/bleach solution, many times daily. Puppies use the bathroom in a designated indoor grassy area, and outside when they are old enough.
Mother is fed quality food before getting pregnant and after whelping. She gets meat, cottage cheese yogurt, farm fresh eggs, supplements etc....
Once on hard food... One of the Puppy Meals with raw hamburger. They also may have baked/raw chicken, yogurt, fish, etc...
When puppies are old enough they are socialized to various toys, and drives are built for toys that working dogs (Police/Schutzhund etc...) would use. Some toys such as narc tube, narc rag, puppy sack, glass bottle, squeaky toys, tennis balls (various sizes) etc.... are used. So even if the pup will be a pet it will be socialized to play, this work is good for any dog but will give it a leg up for potential working dogs.
We also do the "Adventure Box " and "Bottle Pool" among other environmental challenges to grow puppy brains and promote confidence.
Structural Evaluations are made at 8 weeks of age.
Puppies are socialized to the crate and also socialized to being separated from the littermates. Puppies are brought inside our home for additional socialization. Puppies have their nails cut many times, and several baths before leaving to their new homes.
Training
If you would like to have additional training on the dog for an additional cost, we can start housebreaking/crate training, puppy obedience, leash training etc...call to discuss options.