<![if !vml]>Von Der Schotterstrasse Dogs<![endif]>
<![if !vml]><![endif]>
<![if !vml]><![endif]>Click on Pics or names to go to that dogs page to see more pics, videos & information on that dog.
New Rottweiler Female info. soon!
<![if !vml]>Our Rottweiler! RIP<![endif]>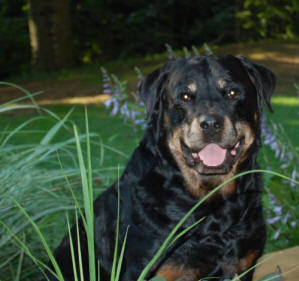 "SG" Mauser Vom Neuen Schloss, "BH"
O.F.A. Hips# RO-62256G24M-PI Elbows# RO-EL3882M24-PI
DNA Profile # V530309
We have frozen sperm, look for puppies from Mauser in the Future!

German Shepherds
Our Males
Stud Dog
Our Females
Current Breeding Female
"Glitter"
O.F.A.
Hips~Good OFA# GS-90345G24F-VPI ~GOOD
Elbows~Normal OFA # GS-EL30219F24-VPI ~Normal
Past Breeding Females
Has New Owner
Berlin Von Der Schotterstrasse SchH- "AD" AKC- "CGC" SchH-"BH"
O.F.A.
Hips# GS-8545E24F-VPI ~EXCELLENT
Elbows# GS-EL26486F24-VPI ~Normal
RIP
Afra Von Der Schotterstrasse "AD"
O.F.A.
Hips# GS-80683G30F-PI ~Good
Elbows# GS-EL23185F30-PI ~Normal
Retired
RIP
Yara Von Der Schotterstrasse~SchH-"AD", "BH". AKC-"RN","RA","RE","CD"
O.F.A. Hips# GS-74737F24F-PI Elbows# GS-EL19477F24-PI
Past Female
Has new owner
Males we have used, that produced litters for us.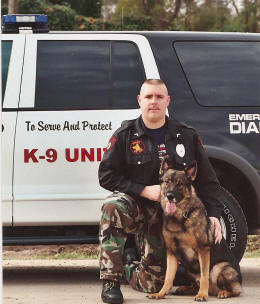 Hammer Von Storm ~Certified Police K-9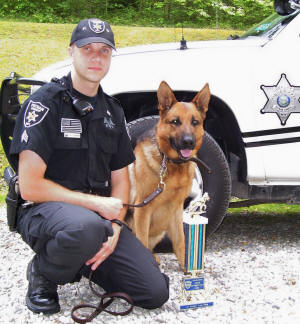 Flint Vom RuboHaus~Certified Police K-9
Dyk z Westwood ~Czech Import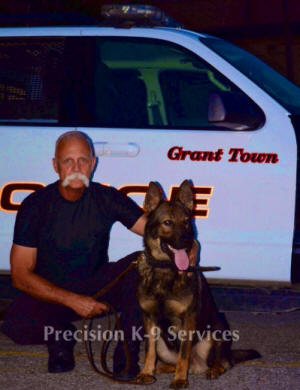 Grizz -Certified Police Dog
Arkan Von Der Gnadehund