We built the whelping house for less stress on everyone. It would drive the house dog crazy!!!! Which in turn would drive the rest of us crazy. And we all need a little downtime, and mom would like some privacy I'm sure. We all have what we need in the Whelping House it works out great for us and nothing is left out such as socialization or care.
The bed. You got to sleep on something while awaiting the new arrivals, & the floor is awfully hard!! Just add pillows and blanket!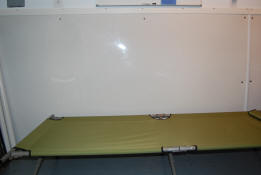 Whelping Box (notice Heating/Air cond. in wall unit)
(Old whelping box)
We have use different set ups through the years. This is the new set-up.
X-Pen
(For later when they figure out how to crawl out and need more play room!)
Uodate: 2015 these are old photos below- New whelping box configuration in above pics
Shelves, TV (DVD,CD player) & a Clock (w/room temp.)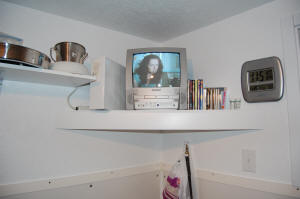 Dry Erase board for quick notes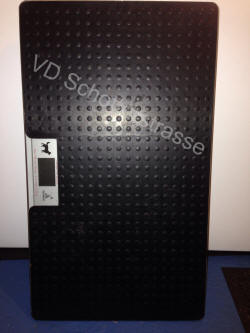 Scale to weigh mom.
Supplies close at hand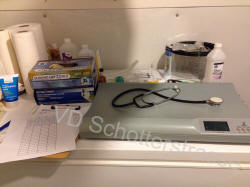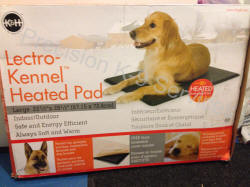 Pups are weighed and measured @ birth and daily weights are taken and recorded to make sure everyone is gaining as needed. We place colored ribbon on each dog at birth so we are tracking the proper puppy.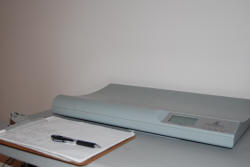 The puppy scale and chart paperwork.
The walls are covered with a non-toxic plastic material, which makes for easy clean up!